Pay Per Click Search Programs
Ever notice how some websites always show up in the top of the search engine rankings? This is no accident - a carefully planned PPC (pay-per-click) program coupled with the ability to interpret result statistics will help to ensure you are always at the top of the list.
We offer PPC campaign management for all of the major search engines emplying this business model. It is a sure fire way to make sure you are seen in your market place.
Basic programs consist of 1 hr minimum monthly management in addition to your keyword budget.
Inquire for more details.
PPC Campaign Kick Off Special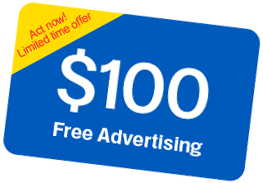 Get started with your Pay Per Click campaign with $100.00 of free advertising by signing up today.
(offer only valid to new Google Adwords accounts)